ReSound ONE 5 RT588-DWC Power BTE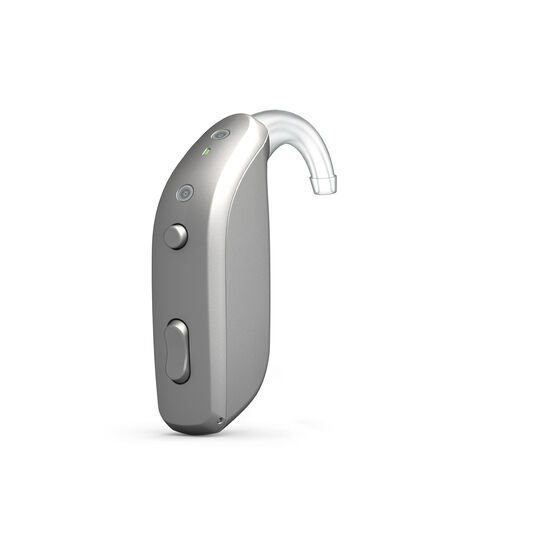 Hear like no other with ReSound ONE. With ReSound ONE you can forget you are wearing hearing aids because our designs adapt to fit your needs and situations individualized for you.
Details
ReSound Power BTE
All Access Directionality gives you access to all the sounds around you 
Ultra Focus lets you decide when to concentrate on the speech in front of you while minimizing background noise 
All-day power with up to 30 hours of use on one charge 
Hands-free calls for iPhone and iPad* 
Direct streaming from your favorite devices
Built for ultimate comfort and adaptability, our ReSound ONE designs sit low on the ear to improve hearing comfort and ensure the correct placement of the microphones for great performance.  
Available in a variety of colors to blend with hair and skin tones, so you can wear with confidence. 
*ReSound ONE hands-free calls are compatible with iPhone 11 or later, iPad Pro 12.9-inch (5th generation), iPad Pro 11-inch (3rd generation), iPad Air (4th generation), and iPad mini (6th generation), with software updates iOS 15.3 and iPadOS 15.3 or later.