Technology, choice, support
Take a closer look at the features and choose a product to fit your needs
Hear what you've been missing
Shop a wide selection of hearing products
Hearing aids are more discreet, more comfortable and more advanced than ever. And at EPIC, you can choose from a wide variety of models and styles that feature the latest technology, such as recharging capabilities, connection to Bluetooth® devices, tap control, remote adjustments, a smartphone app and more. Discover the hearing aids, accessories and supplies that will help you hear what you've been missing and feel more connected to your world.
Prescription Hearing Aids

Select from a wide selection of hearing aid choices, guided by the care and support of a hearing professional.

Over-the-counter

An alternative solution to your hearing needs.

RelateTM UnitedHealthcare Hearing's private brand
Beltone, Oticon, Phonak, ReSound, Signia, Starkey, Unitron, Widex
Jabra Enhance
Jabra Enhance, Lexie Hearing, Sennheiser


Enjoy the performance you desire along with the industry-leading quality you expect.

Custom-programmed to your hearing needs
Clear speech, reduced background noise, excellent sound quality
Recharging capabilities, connection to Bluetooth devices, iOS and Android compatibility
Hands-free phone calls with tap control, remote adjustments and a smartphone app

Experience innovative technology and the latest styles from major manufacturers.

2,000+ models from the industry's top brands
Most advanced technology available for superior sound quality
Rechargeable batteries, wireless connectivity, direct phone streaming, directional microphones and more

Convenient remote care and cost-effective hearing aids - delivered to your home.

Nearly invisible, Enhance Select hearing aids are Bluetooth enabled and offer 360-degree natural sound
If you're having an issue, the Jabra Enhance Care Team is available 7 days a week
Free, easy-to-use app gives you full control over your hearing aids - all from your smartphone

Choose an over-the-counter device and enjoy the flexibility to adjust it as often as you need. Personalize it to your liking on the go and hear more clearly in a variety of settings.
How hearing aids work
Packed inside each hearing aid are three tiny parts that work together to bring you a better listening experience. A microphone helps identify the sound around you while an amplifier can help make that sound louder. The receiver helps deliver those sounds into your ear so you hear the quiet sounds you've had a hard time making out, and can better focus on the right sounds in those noisy environments.
Why hearing aids are important
Many people who could benefit from using a hearing aid do not actually use them, often due to cost, limited knowledge or lack of access to a hearing professional. But hearing aids can help you communicate better with family, friends and those around you, which may positively impact your overall health in many ways. Watch this quick video to learn more about the importance of treating hearing loss.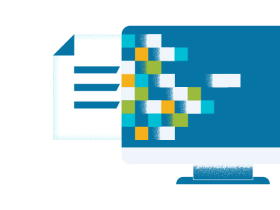 Want help choosing hearing aids?
Our hearing care professionals can match you to the right device for your budget, lifestyle and degree of hearing loss.
Request an appointment